California is in a bind.  The recent Oroville Dam emergency has forced the shutdown of a 819MW hydropower plant that needs to be replaced with the equivalent of two natural gas power plants.  This will increase natural gas demand while the state is still short on supply because of the Aliso Canyon gas leak from 2015.  Electricity prices have risen well above the 5 year average for California as a result.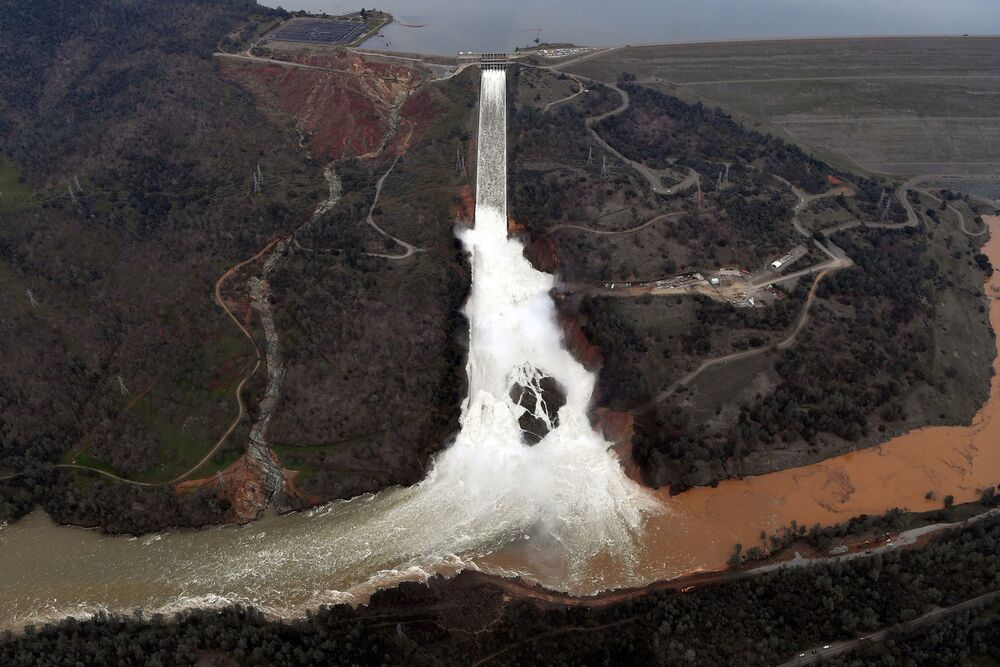 A crippled spillway is threatening to submerge an entire region of northern California after a recent deluge of rain. And the state's power market may already be feeling it.
As state officials rush to repair an emergency spillway for the Oroville dam — just 150 miles (241 kilometers) north of San Francisco — an 819-megawatt hydropower plant, capable of supplying about 600,000 homes with electricity, remains shut there until authorities judge it is safe to come back online. That's the equivalent of two natural gas-fired power plants that will need to kick into gear elsewhere in California to make up for the lost supplies, according to Bloomberg New Energy Finance.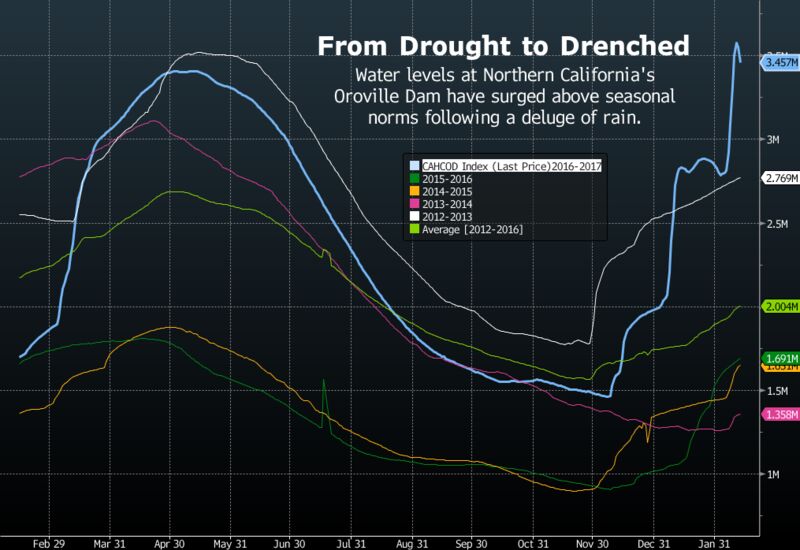 Almost 200,000 people have been forced to evacuate as the damaged spillway threatens to flood an area that's also home to about a dozen power plants, based on data compiled by Bloomberg New Energy Finance. The boost in gas demand resulting from their shutdown would come just as California's supplies of the power-plant fuel are constrained. The Aliso Canyon gas storage field outside of Los Angeles has been closed since a massive leak in late 2015, and operators are still waiting for permission from the state to restart.
Read the rest at Bloomberg.com